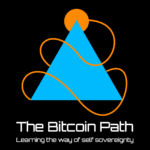 It's my pleasure to share this special episode of the Bitcoin Path with Dan Held.
This was recorded as Session 1 of the CosmicDeepDive.com online event December 12th through 13 of 2020.
Dan is an extremely bright thought leader in the Bitcoin space. He is currently Growth lead at Kraken, one of the largest Bitcoin exchanges in existence. Dan is a prolific writer and speaker with massive contributions to the Bitcoin educational ecosystem. He was even part of the original 2013 crypto meetup group in San Francisco which was comprised with the founders of Coinbase, Ripple, Kraken, Litecoin, and others.
In this talk, Dan offers a comprehensive introduction to Bitcoin itself that will help anyone to gain a comprehensive understanding of how it works and why it is significant. He also elaborates on what proof of work is and why it is a key element for the Bitcoin protocol to function.
I hope you enjoy this episode.
Learn more about Dan and subscribe to his newsletter at DanHeld.com
Follow him on Twitter @DanHeld.
With The Bitcoin Path, my goal is to grow my understanding about Bitcoin and help others do the same with podcasts and private events. In the podcasts I get to sit down for deep discussions with some of the great people in the community. The events give you the opportunity to go deeper down the rabbit hole in a compressed amount of time with personal guidance from well respected Bitcoin educators.
Check out our upcoming events here.
*Intro and outro music is the song Hearts, graciously licensed to us by Blackbird Blackbird. Be sure to check out his other great songs on Spotify!