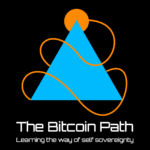 I'm thrilled to have Brian Harrington join me for today's pod.
Brian is the organizer of the Orange County Bitcoin Network, which meets every Thursday in Anaheim California. He is an elected official for the Orange County Republican Party Central Committee. He is helping entrepreneurs and small business owners retain their independence by accepting Bitcoin settlement with BTCPay Server. He is a proud husband and a Jesus follower.
Be sure to follow him on twitter @BrianHarrington and check out his website www.BrianHarrington.org.
In this conversation we dive deep into these topics and more:
How BTCPay Server is helping small business owners and entrepreneurs build resilience in the face of restrictions and "lock downs."
Brian's journey through political activism and his developing views on the optimal approach to advocate for freedom in today's world.
Brian's experience with the OC Bitcoin Network and the tremendous amount of value that has come out of meeting with other Bitcoiners and on-boarding newbies in an in-person format.
A philosophical discussion about how Bitcoin is intertwined with peoples' morality, ethics, and even spirituality.
What it means to be a freedom fighter where do we draw the line and take a stand against tyranny.
I had an amazing time talking to Brian. I hope you enjoy the conversation.
With The Bitcoin Path, my goal is to deepen my understanding of Bitcoin and help others do the same with podcasts and private events. In the podcasts I get to sit down for deep discussions with some of the great people in the community. The events give you the opportunity to go deeper down the rabbit hole in a compressed amount of time with personal guidance from well respected Bitcoin educators.
The opportunity cost for not understanding Bitcoin is staggering and it's growing by the day.
More about the upcoming Cosmic Deep Dive online event is here.
Check out all the other upcoming events here.
*Intro and outro music is the song Hearts, graciously licensed to us by Blackbird Blackbird. Be sure to check out his other great songs on Spotify!