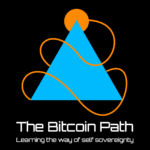 For this episode I'm excited to share my conversation with Jason Jawn. Besides being a good friend of mine, Jason is an Advisor at Liberty X which is the largest network of Bitcoin ATMs in the US, as well as a producer for the No Agenda Show.
I had the pleasure of meeting Jason at my first ever Bitcoin Meetup in the fall of 2020 and we became quick friends. He and I threw the Have Fun Staying Pleb Party in Miami just before the Bitcoin 2021 conference and are planning a repeat for 2022 this April. You can follow Jason on Twitter @jayzio.
In this episode we talk about:
Some of Jason's memories from the earlier days of Bitcoin.
The difference between gold and silver bug culture and Bitcoiners.
How we see Bitcoin and the community thriving amid the clown world devolving around us.
How Bitcoin fixes engineered obsolescence.
What a hyperbitcoinized world might look like.
How the demonetization of real estate will change what property ownership looks like.
Citadel theory and the vulnerabilities of a single geographical focus.
Hope for the American experiment as the "cleanest dirty shirt." The government is not America.
How the social layer of Bitcoin with its robust distribution of relationships and communities are what really matters for when the shit hits the fan.
The reality of relational poverty among the highly wealthy.
The key roll that meetups have played in Jason's career and involvement with Bitcoin.
As always, if you want to support the show be sure to like, subscribe, and share with anyone that you think might resonate with it, and visit TheBitcoinPath.com to learn about other events and ways to contribute.