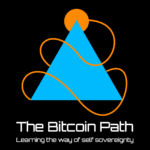 For this episode I'm excited to share my conversation with MADEX. Madex is the creative director at Bull Bitcoin and creator of extremely unique physical art pieces. You can find some of his work at https://21x.io/collections/art. Be sure to follow him on twitter here: https://twitter.com/SPACEBULL
In this episode we talk about:
Older trucks and why "they don't make em like they used to."
The history of art, money, and capitalism.
Brand exploitation and coasting by private equity finance with the decline in product quality.
The pursuit of skill and quality in our work.
The meaning behind the MVDEX brand name.
How important it is to be working with your hands to be fulfilled.
As always, if you want to support the show be sure to like, subscribe, and share with anyone that you think might resonate with it, and visit TheBitcoinPath.com to learn about other events and ways to contribute.