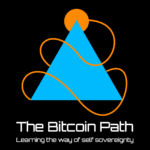 I'm excited to share this special episode with Michael Skiles.
Michael is an American expat who has been living in Nicaragua for the last 6 years. He is an incredible man of action who has carved out a successful and adventurous life for himself in Central America. He builds and manages vacation homes and permanent residences and helps westerners properly integrate into life in this beautiful and unique corner of the world.
Be sure to check out more information about Michael's work at https://emeraldinvestmentnica.com/
We talk about all kinds of topics around life in Nicaragua.
– Michael's personal story of transition from Philadelphia to Nicaragua.
– What it is like to acquire land and build in Nicaragua.
– What are some of the unique benefits and drawbacks of living or spending a significant amount of time in Nicaragua.
– How a mindset of self reliance and personal responsibility are essential to thriving in this kind of environment.
– The unique opportunities for investment and increased jurisdictional optionality in this area.
As always, if you want to support the show be sure to like, subscribe, and share with anyone that you think might resonate with it, and visit TheBitcoinPath.com to learn about other events and ways to contribute.
May you live a meaningful life and enjoy your freedom as a sovereign individual.