Robert Breedlove Retreat | Malibu, CA

Event Date:
April 25, 2021
Event Location:
Big Dume Beach, Malibu, California
Details
This is an opportunity to go deeper faster.
We live in a time of radical change where the ability to make correct determinations of value is increasing in importance. It can take weeks, months or even years for you to learn the fundamentals of bitcoin on your spare time. This is a retreat designed to jump start your learning curve with top of the line in person guidance in a relaxed luxurious setting.
Joined by a small group of other like minded people who are serious about growing Robert helps you build a foundational understanding of bitcoin and how to best take advantage of the significant opportunities in relation to your particular situation.
With long form lectures supplemented by Q and A sessions, plenty of informal discussion around professionally cooked meals and optional sunset hikes there is ample opportunity for immersion in the bitcoin universe.
About the instructor
Robert Breedlove is the Founder, Chief Executive Officer, and Chief Investment Officer of Parallax Digital. We will let him introduce himself:
"I'm a freedom maximalist and content creator in the bitcoin space.
For me there's also a moral imperative to create content in the space because I genuinely feel that the central banking system is the largest apparatus of theft mankind has ever known, it's the greatest con in human history.
This all sounds hyperbolic until you really peel back the layers and see it for what it is, every dollar printed is time stolen from productive people so we have non-productive people leading the world, leading from behind the curtain and I think in this digital age we finally have the tools and means to give people the power to own their own time and reap the rewards of their own efforts without being robbed by an invisible intermediary.
We have one shot to separate money and state: Bitcoin. I think those of us that see the light have a moral imperative to share what we see. That's what drives my writing and podcasting."
About the space
All of the seminar sessions and meals will be hosted at a large cliff side villa with breath taking view of the entire Santa Monica Bay, from Malibu to Palos Verde, Catalina to downtown LA.
Experience amazing sunrises, dolphins and whales, soaring pelicans, a lovely array of colors at sunset, full moon rises above the Queen Annes necklace of lights from the City at night, stars to gaze at for hours and outrageous outdoor and indoor views, the Pacific Ocean at its best. This Estate includes a large areas of indoor and outdoor space. The front yard, heated pool, jacuzzi, and five separate deck areas all overlook the breathtaking unobstructed panoramic view of ocean from Little Dume to Big Dume. This Estate is only steps away from Point Dume State Park Preserve; which includes public access to both Big Dume Beach as well as Westward State Beach, both Malibu Jewels for Surfing, Snorkeling, Swimming, Boogie Boarding and SUP.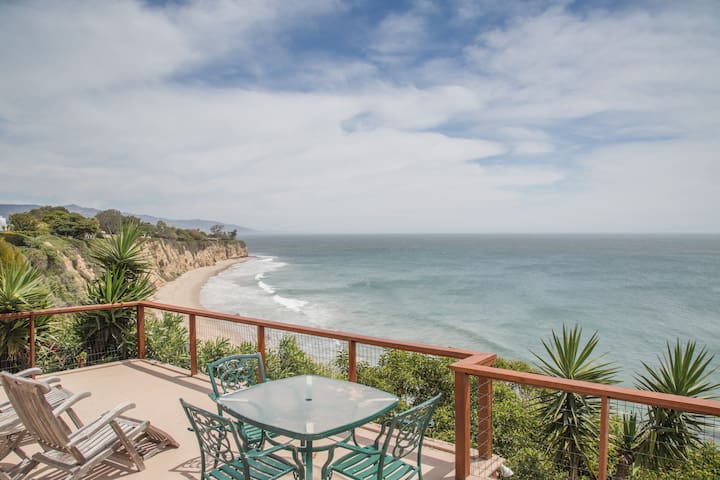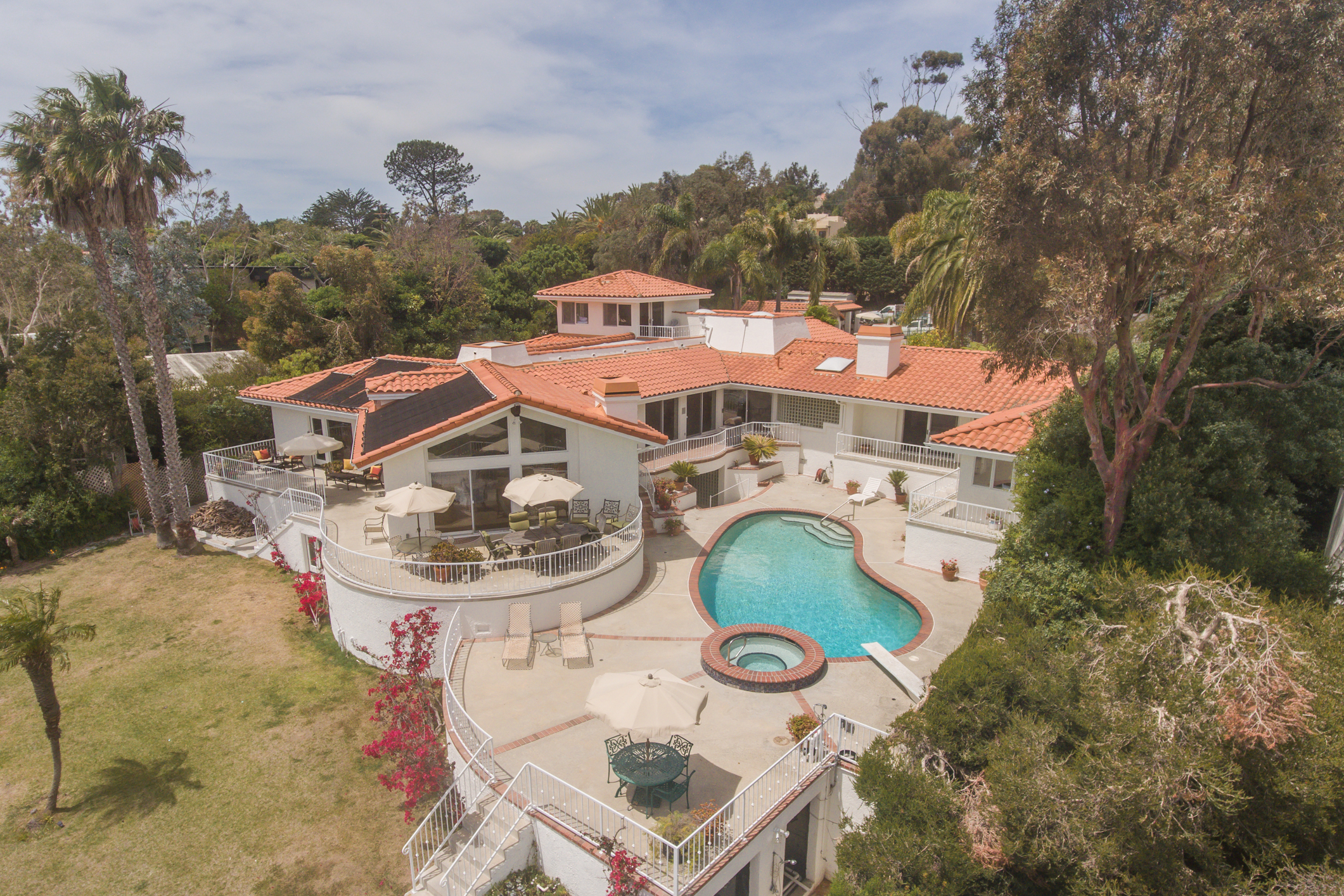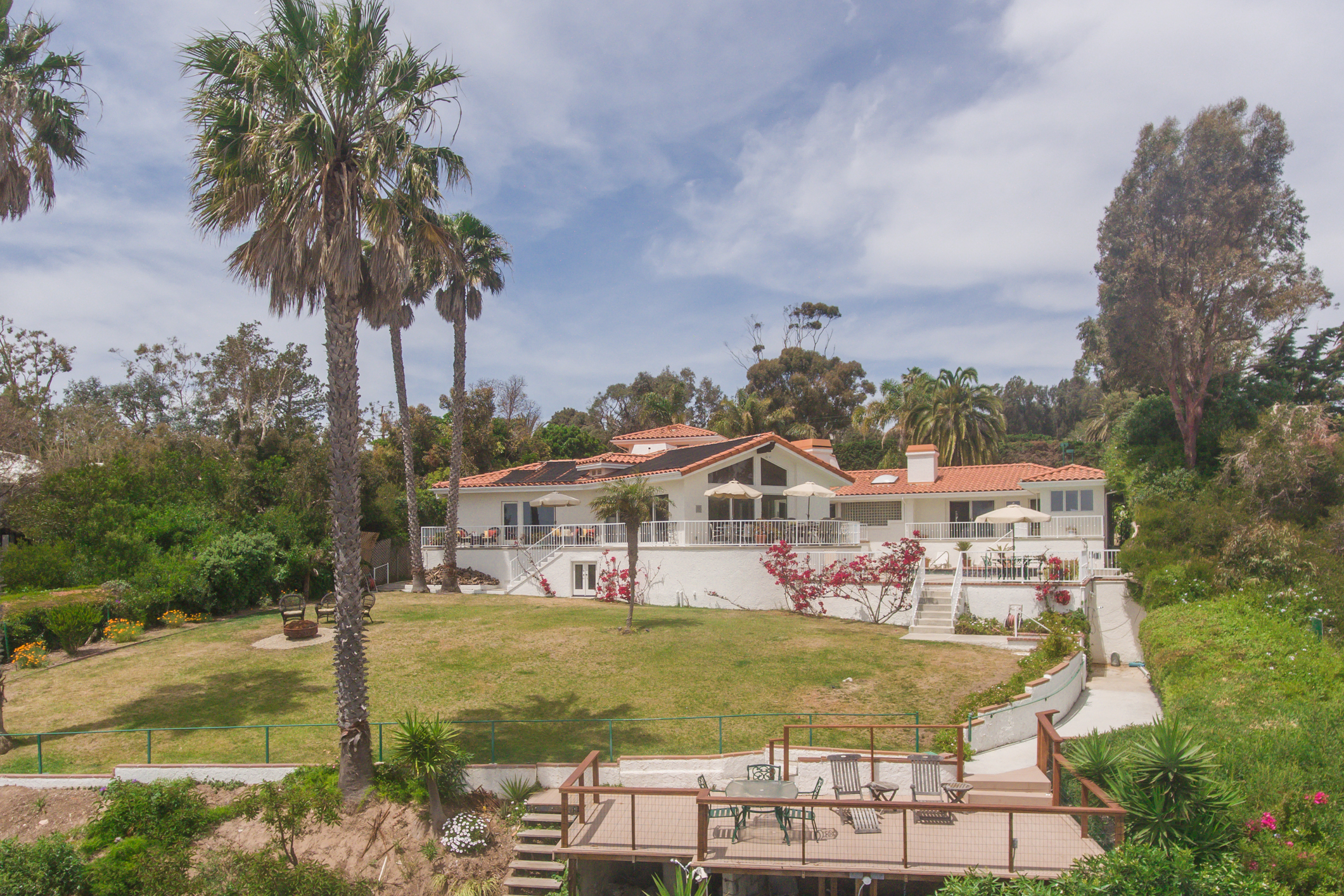 All tickets include the following:
6 in depth seminars taught by Robert Breedlove complimented with q and a sessions for more personalized guidance.
Private chef meal service for breakfast, lunch, and dinner each day.
Informal socializing and networking time with the instructor during meals and downtime.
Access to the amenities and common space of the beach villa.
Here is a breakdown of the tiered pricing
NONRESIDENT ATTENDEE – If you live close by or have other accommodations, and still want to be a part of the event this would be the option for you. Tickets include full access to the experience, the only difference is that you are not sleeping overnight at the venue and are responsible for your own travel to and from the sessions.
SINGLE SHARED ROOM – Downstairs medium sized bedroom with two twin beds shared with one other person along with a shared bathroom.
DOUBLE BEDROOM – Individually assigned small bedroom with a full sized (double) bed and possibly shared bathroom. Tickets assigned on a first come first serve basis with choices from the following: Option 1 – Small quaint bedroom with full bed and big views of ocean and pool/jacuzzi area. Option 2 – Smaller sized bedroom with full bed and garden view. Please your preference in the notes section of your order form.
QUEEN BEDROOM – Individually assigned medium bedroom with a queen sized bed and possibly shared bathroom. Tickets assigned on a first come first serve basis with choices from the following: Option 1 – Medium sized room with queen bed garden views. Option 2 – Guest house second bedroom space with queen bed.
KING BEDROOM – Individually assigned large bedroom with a king sized bed and possibility of a shared bathroom. Tickets assigned on a first come first serve basis with choices from the following: Option 1 – Large bedroom with king bed, very green backyard views. Option 2 – Large bedroom with king bed, ocean/pool views. Option 3 – Large downstairs bedroom with a king bed. Option 4 – Guest house living room bedroom with king bed.
EXECUTIVE SUITE – Option 1 – Extra large master bedroom with king sized bed looking out to pool, jacuzzi, and ocean views along side a luxurious master bath with tub and shower. Option 2 – Upstairs view room and balcony with queen bed… likely a favorite of most. Option 3 – Large Master bedroom with large balcony access, large master bathroom and ocean views (in separate house from main venue where instructors and event staff will be staying).
Event Timelines
Sunday | April 25
3-6pm - Arrivals and check in | 6pm - Introduction/meet and greet | 7-8pm - Inaugural Dinner | 8pm - Social/Networking
Monday | April 26
8-9am - Breakfast | 9-11am - Session 1 | 11am-12pm - session 2 | 12pm-2pm Lunch | 2pm - 6pm - Free time (Optional Sunset Hike) | 6-7pm - Dinner | 7pm - Social/Networking
Tuesday | April 27
8-9am - Breakfast | 9-11am - Session 3 | 11am-12pm - session 4 | 12pm-2pm Lunch | 2pm - 6pm - Free time (Optional Sunset Hike) | 6-7pm - Dinner | 7pm - Social/Networking
Wednesday | April 28
8-9am - Breakfast | 9-11am - Session 5 | 11am-12pm - session 6 | 12pm-2pm Lunch | 2pm - 6pm - Free time (Optional Sunset Hike) | 6-7pm - Dinner | 7pm - Social/Networking
Thursday | April 29
8am - Breakfast | 9am - Parting Remarks | 10am - Check out
Register Now: